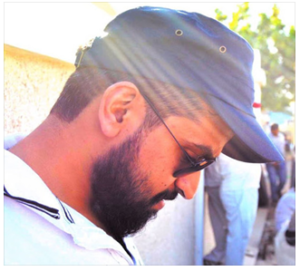 Nidhin started his Canada immigration process with Visas Avenue in August 2018 and he received the approval for Canada PR in this August 2019, i.e. just after a year. Considering the volatile cut off marks and competition for Canadian PR visa in Express Entry as well as in rest of the provincial nominee program, one can say that this timeline was perfectly alright for anyone seeking permanent residency in Canada at this moment.
However, depending on the profile score and other selection factors, some of the applicants even receive the PR approval even within the 6 months period. However, Nidhin had all the reasons to appreciate his case managers handing his case as they were quite prompt and professional in terms of handling the process perfectly and helping him get the PR visa.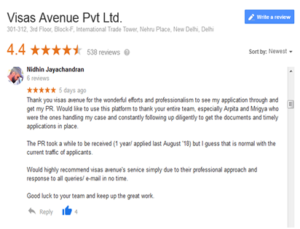 Nidhin, also praised the promptness of Visas Avenue case managers as well as the other staff in terms of responding the e-mails and queries in time. He gives a big credit of his PR approval to his case managers who helped him in the submission of documentation and application in an error free manner, which ultimately helped him get the passport request from the immigration office.  He is obviously pleased to see his approval letter and at Visas Avenue we feel happy for him, as we could contribute in the success of his Canada permanent residency application.
If you also have one such dream of immigration to Canada or Australia, etc. countries, you may get in touch with Visas Avenue immigration expert today to confirm your eligibility, listen to the process and requirements and get going in terms of preparing your immigration file for Canadian permanent residency visa. You may fill the free assessment form, so that Visas Avenue expert can call you back with all the details.